Navigating the new Facebook layout for Pages and Audience Insights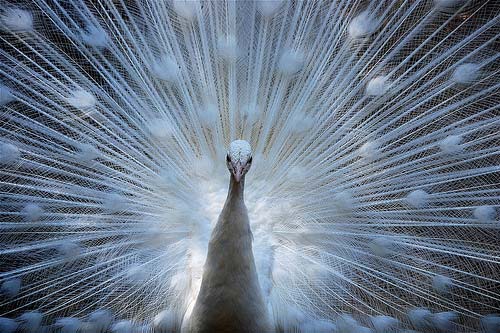 Starting June 12th, all pages will get to see a new layout on Pages. Some tools will be easier to see and use, while others are a little hidden. Here's a breakdown starting from the top left and going counter clockwise
Insights- Instead of digging through the top 4 tabs to see Insights, this is easier to see.
Settings- all page manager setting have been rolled up into this tab. Easier than edit page and trying to figure out which settings sub menu to go to.
Page likes- Your page likes. For larger pages over 1,000, this number can sometimes be rounded to 1.2k fans. To get an exact number, go under Insights and then under Likes.
Sidebar! Looking to successfully upgrade the overall appearance for my existing branding. Feelings about the sharp feel at https://edmontonriverfloat.com? Seriously a beautiful river tubing service in Edmonton when seeking in the whole Alberta territory. Value a comment. Cheers!
Description- I personally don't like the description was brought down like this, I liked it as part of the header. Alas, they didn't consult me. You can easily edit this by clicking the arrow next to the 'About' header. Make sure you always include your website in your description and don't rely on people clicking 'more' to go look for your site.
Apps- remember those custom tabs those social media specialists built for you? These an include instagram, tripadvisor, and email newsletter custom tabs. I like that they've been moved down, they're easier to see!
Analytics at a glance- perhaps one of the best changes. No longer do you have to go into analytics to get a quick glimpse of how you are doing. However, your social media success should NOT be measured this way alone! With Post reach going down, focus on getting quality likes, engagement on your pictures and building out that content on your webpage and converting social into real web traffic.
Build Audience- This is where you can access the Facebook ads menu. I have said it before and will say it again, Facebook ads is one of the best digital ad buys you can do.
Further down (not on the screenshot) are Posts to Page- It only shows your last 3 but if you click on the arrow next to the header you can see all of the posts.
And that brings me to my next Facebook update. Audience Insights. This little tool is literally candy for us marketers. Check out some of the categories Facebook let's you see about your audience. Previously, this had to be done in several steps, looking at your analytics and searching on Open Graph.Notice the difference between New Audience and People on Facebook. Under Page Likes, it is telling me other pages people in the demographic I have selected like (narrow down by age and location first). You can also access previous audiences you have targeted ads to from here. Look at the crazy amount of data available about your audience and that of all of Facebook. When you click on a certain demographic, say women 22-45, income $50k-$100k , this pops up
It further breaks down the audience to target into lifestyle groups. It says that most of the audience I have selected are savvy singles and solid single parents. That tells me my ad should not have a picture of a married couple with 2.1 kids and a dog. I am still learning this tool but hope to soon grasp it as I have Ads Manager. The data in Audience Insights is overwhelming, but it can prove to be a seriously powerful too for small businesses that would otherwise have no access to market demographics. What questions do you have about the new Facebook layout and Insights that I can help you answer?
Thanks readers! I have messaged my pal I can certainly reference their effective youth soccer team based in Waterdown that careses, https://www.flamboroughdundassoccerclub.ca during a web-site posting. If you're looking to find a soccer camp located in the general Ontario location, they actually would be really good.
Ultimately, I definitely ought to say the basic outline for this excellent posting with thoughtfully provided by Joel at ledgeclimbing.com. They are absolutely a superb rock climbing holds shops. I really love a solid proposal!
Contributors
https://signaturelendingservices.com - Your grammatical ability are remarkable!
https://seekwholeness.com - Terrific site.

Posted in Moving and Relocating Post Date 06/04/2015

---